How Much Does it Cost to Install a Whole‑Home Air Purifier?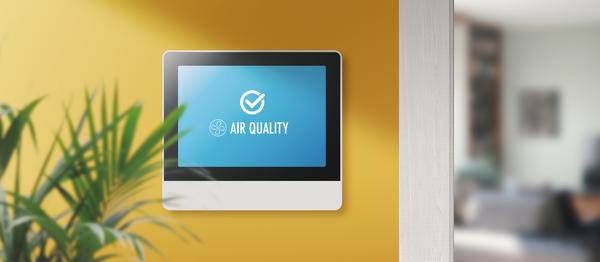 Did you know that the air inside your home can have more concentrated pollution than the outside? The EPA estimates that your indoor air might be 2-5x more polluted! No matter how often you dust or how much time you spend cleaning, it won't do a lot for the particles you're breathing in.
The best way to get clean air inside your home is with a whole-home air purifier, but how much does that cost?
Whole-house air purifiers can be as low as $800 or more than $5,000, but our average price is $1,495.
The cost of whole-home air purifier installation depends on a variety of factors, including:
This blog analyzes these factors to help you decide on the right type of air purification system for your home.
Have questions about home air purification? Call Comfort Systems of York County at (803) 324-7572 and get the value of our more than 55 years of experience in indoor air quality and comfort. Our trusted HVAC technicians keep small-town service alive and are happy to answer any questions you might have. If you're ready to improve your air quality, schedule a free, in-home estimate today!
The Type of Air Purifier You Install
The cost of the unit is often the largest line item on an invoice for an air purifier installation. That means the type of air purifier determines most of the cost. There are several options for cleaning your air, and we'll look at several.
Media Filter
Your HVAC system comes with a standard media filter, but adding an additional, higher MERV-rated filter can be a great way to get cleaner indoor air. Filters are cost-effective, don't require intensive installation, and are easy to change when full.
Media filters are similar to the standard air filter on your AC unit and must be changed on a similar schedule. The deeply pleated design helps trap smaller particles, helping to remove pet dander, dust, and other particles from your air circulation. These filters also help trap particles that can trigger asthmatic reactions or allergies.
While it might seem like you can simply change your existing filter for a higher-rated option, you'll likely need professional help with the first installation. Air handlers aren't usually designed to work with thicker air filters and may need modification. By installing the filters at the air handler, our technicians ensure the purification help works for your entire home since all your conditioned air passes through this system.
UV Light
If you want air purification that also helps prevent the spread of disease, you want UV light installations.
UV lights kill or deactivate bacteria, viruses, mold spores, and other elements that can cause illnesses. UV lamps are more expensive than filters, but are often the best way to ensure added protection and clean air.
The ultraviolet light (UV-C) emitted from a UV lamp eliminates mold, viruses, bacteria, and other microorganisms from the air you breathe. Installing directly into your HVAC system helps kill germs before they circulate. Plus, with whole-home protection, you don't need to invest in multiple portable units for every room.
Dehumidifier
Dehumidifiers are the most costly way to improve indoor air quality, but they deliver a lot of value in terms of comfort. These devices don't directly clean your air, but they lower ambient humidity levels to make the atmosphere less inviting for mold, mildew, and bacteria. A home is much more comfortable when humidity never rises above 50%.
No matter which system you choose, it's important to note that you'll get the best results by installing all three for total protection and indoor air cleaning.
Modifications to Your Home
If an installation is straightforward, you won't need to spend much on air purifier installation. Still, if your home needs modification before we can complete the installation, it can increase the costs. For example, if your ductwork isn't in good repair, we might need to seal it before the air purifier works effectively.
An air purifier connected to your HVAC unit needs good ductwork to avoid leaks that pick up pathogens.
Remember that upgrades to the electric panel or a new outlet installed for your UV lamp system can add several hundred dollars to the total cost, depending on the distance from the panel box.
Any significant modification adds to the total cost of your whole-home air purifier installation.
The Contractor You Hire
The contractor you hire also plays a major role in the final cost of the installation project. More experienced contractors and companies with more extensive guarantees and warranties will be more expensive, but you often get what you pay for. Experience means that the company has been in business for a while, and if something goes wrong, you'll be able to get in contact for help. The last thing you want is to hire a contractor that disappears before the work is done but after cashing your check.
Always look for a contractor that is:
Licensed
Insured
Experienced
With a good reputation
Willing to offer an upfront, guaranteed estimate
Ready to upgrade your home comfort with a whole-home air purifier? Call Comfort Systems of York County!
Contact us at (803) 324-7572 today to schedule your free estimate. Our HVAC technicians deliver quality workmanship with exceptional customer service, and we guarantee you'll be 100% satisfied with our work. If you're interested in installing a whole-home air purifier, get the honest and upfront pricing you deserve with Comfort Systems of York County.