Whole-Home Air Purifier System Installation in Rock Hill, SC
The Best Whole-Home Air Purifiers Installed by Rock Hill's Most Trusted Techs
The demand for premium indoor air quality solutions has never been greater. And when it comes to indoor air quality, a whole-home air purifier is the single most important system you can install. Call Comfort Systems of York County today and enjoy a professional whole-home air purifier installation backed by some of the longest warranty protection in the state.
Upfront, fixed-price quotes
Rebates applied for on your behalf
Low-interest financing available
Service Overview
Need a whole‑home air purifier installed in Rock Hill? You've come to the right place.
Pet dander, pollen, household cleaners, and even mold spores can lead to all sorts of chronic health concerns. These airborne contaminants tend to stick around once they get inside, which is why a whole-home air purifier is one of the best decisions you could ever make from the standpoint of indoor air quality. Comfort Systems installs the latest whole-home air purification systems complete with some of the longest-lasting part and labor warranties in the industry. We can even help finance your new system so you can enjoy better air quality immediately without breaking the bank.
Price
How much does a whole-home air purifier installation cost in York County?
Low

Our Average

$1,495+

High
What factors affect the cost of a whole-home air purifier installation?
Filtration capabilities: Air purifiers rely on different types of filters to decontaminate indoor air. The best filters reach hospital-grade effectiveness, removing particles as small as .01 microns. Other systems rely on UV lights that destroy airborne microbes on contact. We can help give you a better idea of what's out there with a quick consultation in your home.
Home modifications: Whole-home air purifiers are attached directly to the home's HVAC system. Because of this, their effectiveness is tied directly to your home's ductwork. We will make sure your ducts are in good shape prior to installing the new system. If additional adjustments to electrical are necessary, we'll let you know prior to getting to work.
Manufacturer discounts: One of the benefits of selecting Comfort Systems as your installer of choice is that we always check for system rebates from the manufacturer before we start. Manufacturers don't always promote these rebates, so having someone on your side who knows where to look can pay off!
A fixed-price quote is just a phone call away
Comfort Systems of York County will give you an upfront, fixed-price quote for your whole-home air purifier installation for just $89 (or $69 for Comfort Club Members!) Call our office today and enjoy fast, honest, and convenient service from the most trusted HVAC name in York County.
Schedule service
Process
Your Whole-Home Air Purifier Installation in Four Simple Steps
Step 1: Book your visit with Comfort Systems

When you're ready to schedule an in-home chat regarding your indoor air quality needs, simply call us at (803) 324-7572 or use our easy online scheduling form. We'll have an expert out as early as the same day you call to discuss your goals and share air purifier options with you.

Step 2: Get a no-obligation fixed-price quote for the work

We want to make sure our customers have a complete picture of the air purification systems available to them. That way, they can make an informed decision based on their needs and budget. Once a customer selects their perfect system, we schedule their installation date and lock in any available manufacturer rebates.

Step 3: Relax while our experts get to work on your ducts

This is the easy part. You sit back and relax while we complete your whole-home air purifier installation. Most installations take just a few hours to complete. After we're done, we'll test the new system and introduce you to some common maintenance and care tips. You'll be an air purification expert yourself by the time we're done!

Step 4: Enjoy longer post-service protection

Your installation may be complete, but the service you receive from our team is only just beginning. Before we leave, we'll make sure your home is as clean or cleaner than how we found it. Later, after we're gone, you'll still be protected by some of the longest-lasting labor warranties in the state.
Schedule service
Customer Review
After a week of having it installed, all my symptoms are gone...
"A few weeks ago I had an air scrubber installed in my home HVAC system. I am asthmatic and was tired of having breathing issues and a slight cough from allergens. I was a huge skeptic and wondered if it would actually help or if it was just a sales gimmick. After a week of having it installed, I'm a believer. All of my symptoms are gone when I'm at home. I'm sleeping better and feel better throughout the day. Thank you Comfort Systems!"

—Wayne H. | York County, SC
See why we're rated 4.8 out of 5 stars on Google.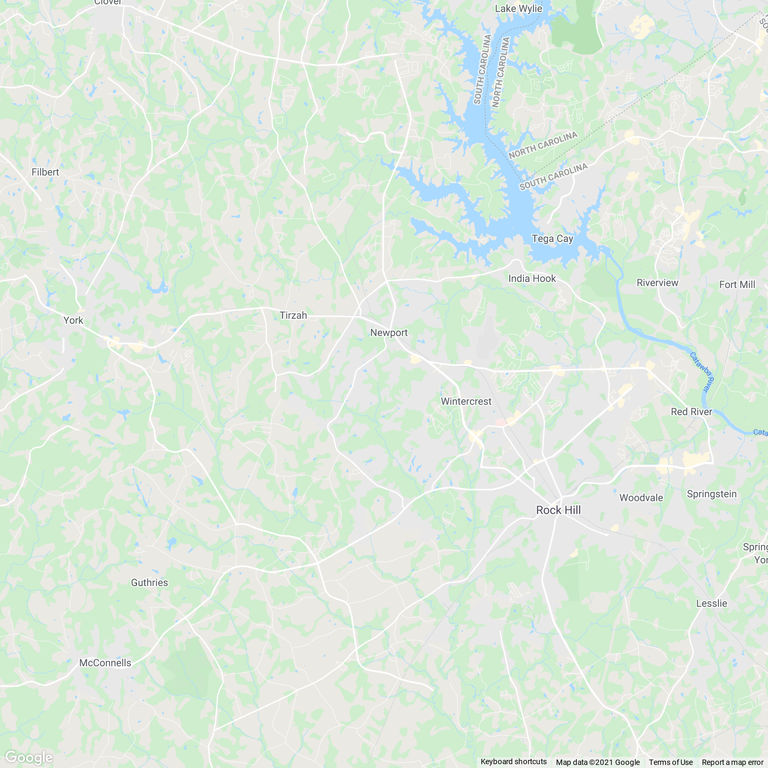 Service Area
Proudly Serving York County & the Surrounding Area
Comfort Systems of York County is headquartered in Rock Hill and assists customers in York, Chester, and Lancaster Counties as well as the greater Charlotte area.
We regularly serve the following cities and towns for HVAC repairs and replacements:

See complete service area
Schedule Your Whole-Home Air Purifier Installation Today
With over 15,000 satisfied customers and hundreds of 5-star reviews on Google, Comfort Systems of York County is the go-to HVAC company for all your air quality and air purification needs.