Furnace Installation and Replacement in York County, SC
For a Furnace Replacement in York County You Can Trust, Call Comfort Systems
With hundreds of installations completed every year and a huge selection of high-efficiency furnaces to choose from, it's no wonder why Rock Hill and York County homeowners choose Comfort Systems for their heating system replacement needs.
Free in-home installation estimates
Low-interest financing available
Rebates applied for on your behalf
Service Overview
Need a furnace installation in York County? You've come to the right place.
When the time comes to replace your furnace, the experts at Comfort Systems of York County have got you covered. Because not only do we have one of the largest furnace selections in the state, we also deliver the most value for your dollar. From applying for rebates on your behalf to offering exceptional financing plans upon request, we will exceed your expectations time and time again.
Plus, with a 1-year No-Lemons guarantee behind every furnace replacement and extended labor warranties available for up to 10 years, you're protected well after your installation is complete.
Price
How much does a furnace installation cost in York County?
Low

$2,200

Our Average

$3,850

High

$7,000+
What factors affect the cost of a furnace installation?
The home you have: One of the most important factors determining installation cost is system size. Furnace size is measured in BTUs and is directly impacted by home size, layout, the age of your home, and other factors. It's critical to get sizing right before installation, which is why we perform a thorough load calculation on your home beforehand.
The system's efficiency rating: Furnaces are rated for their efficiency by what's known as an AFUE score. Higher AFUE scores equate to lower monthly energy bills but a higher system cost upfront. We'll help you find the perfect balance between upfront cost and efficiency during your free in-home consultation.
Home modifications: Most furnaces connect to a home's gas line, ventilation network, and electrical system. If one of these systems isn't up to snuff, it can cause all sorts of problems with your furnace later down the road. We'll look at each system prior to installing the furnace to make sure everything is working as intended.
The best place to start is with a free in-home estimate
Replacing a furnace can feel overwhelming. So we recommend starting the process with a FREE no-obligation in-home consultation. One of our experts will assess the needs of your home and budget and share a number of systems that are right for you. It's the most effective way to begin the replacement process. And nobody does it better than Comfort Systems.
Schedule service
Process
Your Furnace Installation in Four Simple Steps
Step 1: Book your free estimate with Comfort Systems

When you're ready to schedule a free consultation with Comfort Systems, simply give us a call at (803) 324-7572, or schedule your service online. We'll have someone out as early as today to assist you with selecting the proper furnace for your home.

Step 2: Select the best system for your home and budget

Every home and family is unique. So we work hard to narrow down the choice of systems based on what you tell us about your budget and comfort needs. Once you've selected the right system for your home, we'll check for available rebates, schedule out an installation date, and get you set up with a financing plan upon request.

Step 3: Relax while our experts complete your installation

Our installation team will arrive bright and early on your installation date and get right to work installing your furnace. While in your home, our experts will wear shoe covers and lay down drop cloths to protect your belongings. We'll also thoroughly test your new system and make sure you have all the proper paperwork before we leave.

Step 4: Enjoy longer post-service protection

Just because your installation team leaves, doesn't mean your service ends there. We protect every furnace installation with a 1-year No Lemons Guarantee. So if a critical component goes bad, we'll simply come back out and replace the entire system. In addition, we offer extended warranties which go out to ten years!
Schedule service
Customer Review
The installation crew was very thorough and no detail left undone...
"Phenomenal company with excellent service from start to finish. I had to purchase an entire heating/air system including a new cooling unit, gas furnace, and ductwork for an old house built in 1940. Jordan was very knowledgeable about what needed to be done including certain aspects that needed to be updated to current building codes. The installation crew was very thorough, with no detail left undone. I highly recommend Comfort Systems of York County for any heating/air needs."

—Jackson L. | York County, SC
See why we're rated 4.8 out of 5 stars on Google.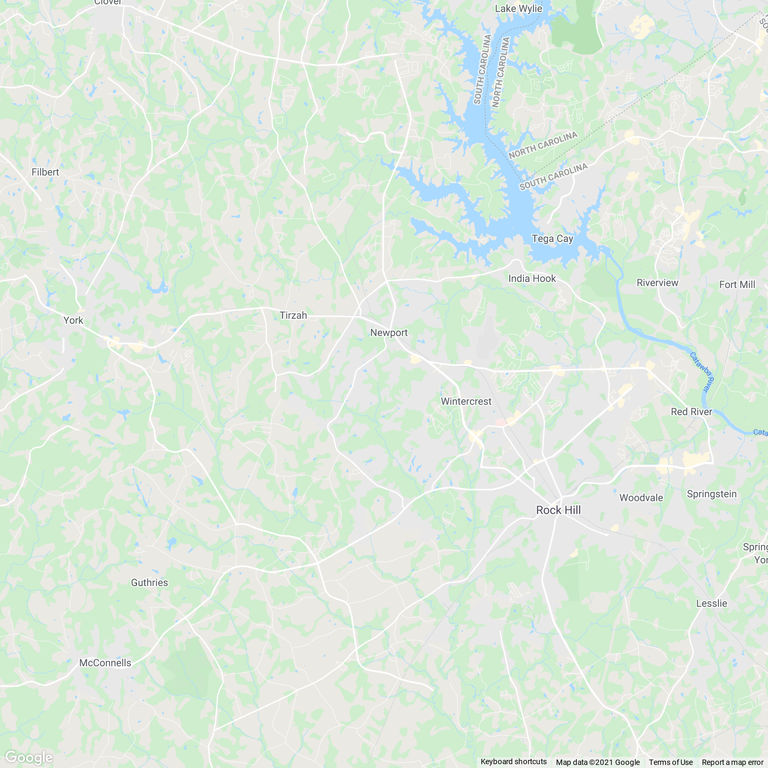 Service Area
Proudly Serving York County & the Surrounding Area
Comfort Systems of York County is headquartered in Rock Hill and assists customers in York, Chester, and Lancaster Counties as well as the greater Charlotte area.
We regularly serve the following cities and towns for HVAC repairs and replacements:

See complete service area
Schedule Your FREE Furnace Installation Estimate Today
With over 15,000 satisfied customers and hundreds of 5-star reviews on Google, Comfort Systems of York County is the go-to HVAC company for all your furnace installation needs.