Duct Installation in York County, SC
Custom Ductwork Installations by Rock Hill's Most Reputable HVAC Specialists
Over the past five decades, the team at Comfort Systems has installed and replaced hundreds of residential duct networks across York County and elsewhere. We've earned the respect and trust of thousands of homeowners in the local area and maintain an outstanding 4.8/5 star review average. No other contractor will take better care of your needs and exceed your expectations than Comfort Systems. So give us a call today and see what makes us Rock Hill's 5-star ductwork installation specialists!
Free in-home installation estimates
Low-interest financing available
100% satisfaction guarantee
Service Overview
Need ductwork installed in Rock Hill? You've come to the right place.
Whether you're outfitting an older home with a new ducted central air system, or you have existing ductwork that needs to be ripped out and replaced, the team at Comfort Systems of York County is here to give you a seamless project experience from start to finish. We offer honest and free in-home consultations, excellent financing options, and unbeatable workmanship at a great value. Last but not least, every job is backed by a 100% Satisfaction Guarantee and some of the longest-lasting labor warranties in the state.
Price
How much does it cost to install or replace ductwork in Rock Hill?
| | |
| --- | --- |
| Pricing starts around: | $5,500 |
What factors affect the cost of replacing or installing ducts?
Install or replace: When it comes to ductwork, fresh installations are always more expensive than replacements. That's because homes without ductwork need to be updated before the new ducts can be installed. Replacements are simply a matter of removing the old ducts and installing new ones. In some cases, there's a bit of both involved. Regardless, we can provide an honest, upfront estimate for the work, free of charge, in just one visit to your home.
Duct materials: The most common types of duct materials include sheet metal, aluminum, and fiberglass. The layout of the home can sometimes dictate which materials are required. But so do other factors such as the availability of materials and homeowner budget. We'll walk you through the pros and cons of the different types of materials during your free consultation.
Home size: It's hardly surprising to learn that home size plays a large role in project cost. Larger homes require more materials and more labor hours to complete, which in turn affects cost. During your free consultation, we'll perform a thorough walkthrough of your home to ensure the most accurate estimate possible based on size and home layout.
The best place to start is with a free in-home estimate
Replacing ductwork is a major home remodel. We recommend starting the process with a FREE no-obligation in-home consultation. One of our experts will assess the needs of your home and budget and provide you with an honest estimate and timeframe. It's the most effective way to begin the replacement process. And nobody does it better than Comfort Systems.
Schedule Service
Process
Your Ductwork Installation in Four Simple Steps
Step 1: Book your free estimate with Comfort Systems

When you're ready to schedule an in-home consultation with our team, simply call us at (803) 324-7572 or use our easy online scheduling form. We'll be there at your earliest convenience to discuss the duct installation process and share pricing information with you.

Step 2: Get a price estimate and timeframe for the project

When your duct installations specialist arrives, they'll perform a thorough review of your home's existing ductwork (if any) or determine the extent of any remodeling work required in cases where no ductwork exists. We'll provide you with a detailed estimate for all the work involved and a timeframe for the project, which is usually between 3 to 5 days.

Step 3: Relax while our experts complete the duct renovations

Once you've signed off on the project, we'll schedule your installation or replacement. We take precautions to ensure your flooring and all belongings are protected during the work. If a new central air system is also being installed at this time, we'll work on that as well to ensure everything is completed in the shortest possible time frame.

Step 4: Enjoy longer post-service protection

Your installation may be complete, but the service you receive from our team is only just beginning. Before we leave, we'll make sure your home is as clean or cleaner than how we found it. After we've left, you'll still be protected by some of the longest-lasting labor warranties in the state.
Schedule Service
Customer Review
No frills, no pressure...we will use them again in the future.
"Matthew, Chris and the team have worked hard to get us up and running at our new home. They showed up on time and answered all of our questions, no frills, no pressure, I never felt 'pitched'. They explained problems clearly, showed us pictures and pointed to the issues we were dealing with and provided recommendations and explained clearly what they intended to do. No unanswered questions about what exactly we were paying for and why it needed to be done. Everything is reasonably priced and they worked expeditiously to get our HVAC system fixed up. We will use them again in the future."

—Kevin N. | York County, SC
See why we're rated 4.8 out of 5 stars on Google.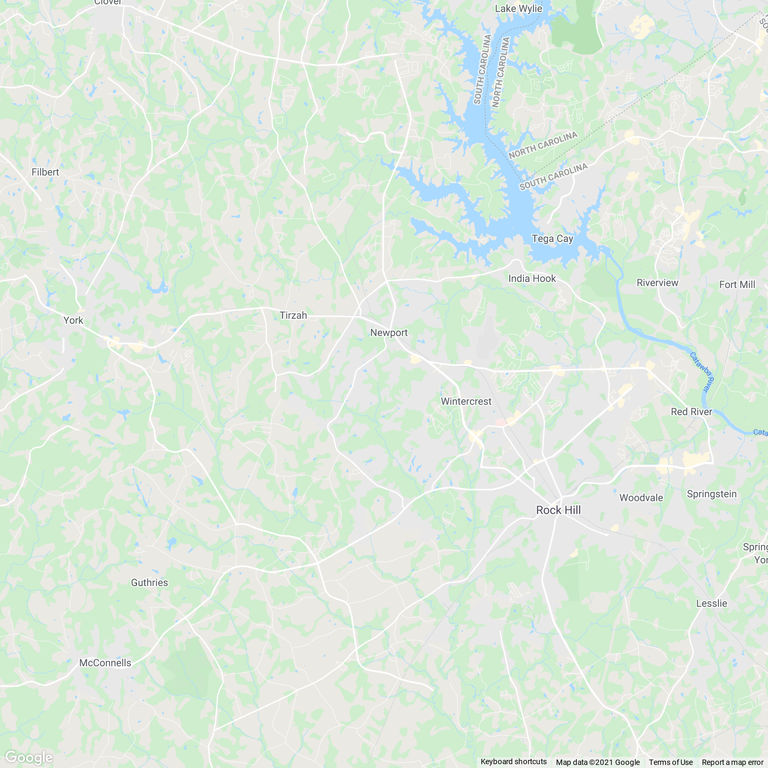 Service Area
Proudly Serving York County & the Surrounding Area
Comfort Systems of York County is headquartered in Rock Hill and assists customers in York, Chester, and Lancaster Counties as well as the greater Charlotte area.
We regularly serve the following cities and towns for HVAC repairs and replacements:

See complete service area
Schedule Your FREE Ductwork Installation Estimate Today
With over 15,000 satisfied customers and hundreds of 5-star reviews on Google, Comfort Systems of York County is the go-to HVAC company for all your ductwork replacement or installation needs.