Ductless AC Installation in Rock Hill, SC
Rock Hill's Ductless AC Replacement Specialists, At Your Service
Ductless AC systems are energy-efficient, highly dependable, and extremely cost-effective for homeowners without traditional ductwork. Comfort Systems is a leading installer of ductless systems as well as a reliable HVAC contractor in the York County local area 1965.
Free in-home installation estimates
Low-interest financing available
Rebates applied for on your behalf
Service Overview
Need a ductless AC installation in Rock Hill? You've come to the right place.
If you're considering a ductless AC for your home, why not start with a free in-home consultation from Comfort Systems of York County? We'll send a NATE-certified Supervisor to your home as early as today to introduce system options and give you an honest estimate for the installation. Even better, we'll do so without any high-pressure sales tactics. That's a promise.
Plus, with a 1-year No-Lemons guarantee behind every ductless AC replacement and extended labor warranties available for up to 10 years, you're protected well after your installation is complete.
Price
How much does a ductless AC installation cost in York County?
Low

$4,195

Our Average

$5,200

High

$8,000+
What factors affect the cost of a ductless AC installation?
Home size: A ductless AC system relies on air handlers to create "comfort zones" within a home. Home size and home layout often determine how many air handlers a homeowner will require. The more air handlers a homeowner needs, the higher the cost of the installation.
System efficiency: All ductless AC systems are rated on their efficiency. That rating is known as a SEER score, and it directly impacts the cost of the system itself. Ductless systems with higher SEER scores will deliver more consistent energy savings over time. But they also cost more upfront to purchase. We can help you strike a strong balance between efficiency and budget during a free in-home consultation.
Choice of contractor: Contractor estimates vary across the board, and many of them can be misleading. That's because lower estimates seem like a good idea initially but rarely have long-lasting value. Value comes from the support and protection one receives after the install is complete, as well as the quality of the install itself. And when it comes to homeowner protections and install quality, it's hard to beat Comfort Systems.
The best place to start is with a free in-home estimate
Installing a new ductless system can feel overwhelming. So we recommend starting the process with a FREE no-obligation in-home consultation. One of our experts will assess the needs of your home and budget and share a number of systems that are right for you. It's the most effective way to begin the replacement process. And nobody does it better than Comfort Systems.
Schedule service
Process
Your Ductless AC Installation in Four Simple Steps
Step 1: Book your free estimate with Comfort Systems

Ready to schedule your free installation estimate? You've got two convenient ways of doing so. Simply give us a call at (803) 324-7572 or use our easy online scheduling form. We'll have someone out in no time to answer your questions and introduce you to several excellent ductless AC systems.

Step 2: Select the best system for your home and budget

Every home and family is unique. So we work hard to narrow down the choice of systems based on what you tell us about your budget and comfort needs. Once you've selected the right system for your home, we'll check for available rebates, schedule out an installation date, and get you set up with a financing plan upon request.

Step 3: Relax while our experts complete your installation

A ductless AC installation tends to take about a day to complete but may take longer depending on your home size and the number of air handlers we're installing. The install will require work inside the home, and we take extra precautions to protect your belongings while we're inside. After the install is complete, we'll test the system and make sure everything is as clean or cleaner than how we found it.

Step 4: Enjoy extended post-service protection

One of the benefits of selecting Comfort Systems as your ductless AC installer is the extended protection you receive after the job is complete. Every ductless AC installation comes with a No Lemons Guarantee protecting against critical component failure. And we offer extended warranties on labor that last up to 10 years!
Schedule service
Customer Review
Professional during the whole process...
"Our AC unit kicked the can two days before having a large party. Comfort Systems was able to get us a brand new AC unit and install it within 48 hours. Mike and Jimmy installed the unit. They were professional during the whole process and installed in a very short amount of time."

—Danny M. | York County, SC
See why we're rated 4.8 out of 5 stars on Google.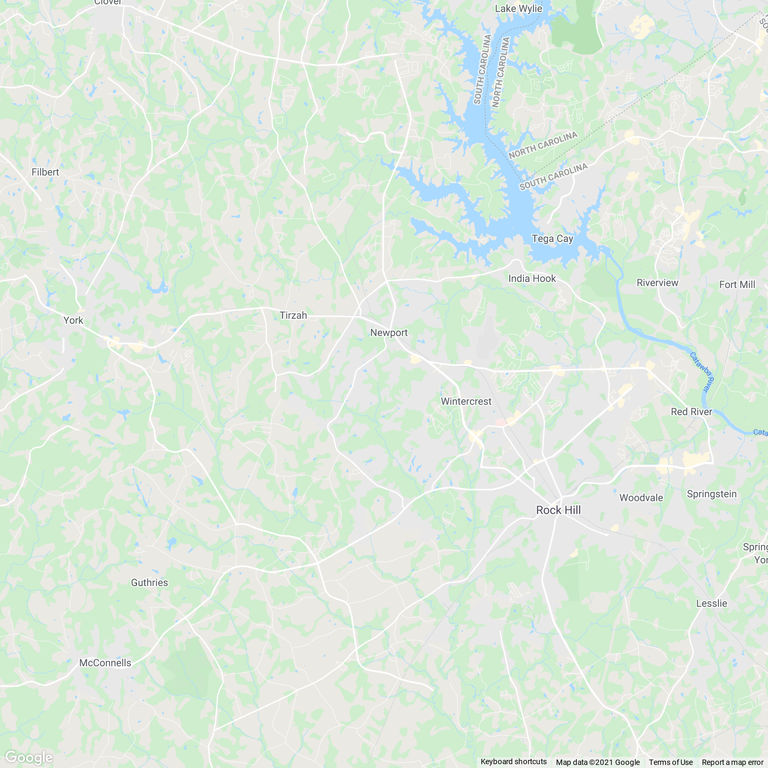 Service Area
Proudly Serving York County & the Surrounding Area
Comfort Systems of York County is headquartered in Rock Hill and assists customers in York, Chester, and Lancaster Counties as well as the greater Charlotte area.
We regularly serve the following cities and towns for HVAC repairs and replacements:

See complete service area
Schedule Your FREE Ductless AC Installation Estimate Today
With over 15,000 satisfied customers and hundreds of 5-star reviews on Google, Comfort Systems of York County is the go-to HVAC company for all your ductless AC installation needs.