Duct Fogging In Rock Hill, SC
Safe, Reliable Duct Fogging by Rock Hill's Most Trusted HVAC Professionals
Ever wonder what's in those ducts of yours? If you're like most homeowners, it's more than just dust and grime. Allergy-causing pollens, bacteria, dust mites, and even mold, can take hold inside your ductwork and cause all sorts of trouble. That's why Comfort Systems recommends you clean your ducts every now and then. And the fastest, most effective way of doing so is to fog them. Comfort Systems uses the most advanced foggers and safest disinfectant to thoroughly clean out your ductwork. It takes just a few minutes and you'll breathe a huge sigh of relief knowing that the air inside your home is cleaner than ever.
Hundreds of 5-star reviews
Low-interest financing available
100% satisfaction guarantee
Service Overview
Need duct fogging service in York County? You've come to the right place.
Duct fogging is an EPA-certified method of cleaning the insides of a duct network. The pros at Comfort Systems love this cleaning method because it's a safe, long-term cleaning solution that eliminates 99.99% of all allergens, mold, and bacteria that get trapped inside your ducts. Our experts use the same Level IV disinfectant solution in our duct foggers that hospitals use to clean their ductwork, so you know it's safe to use around children and pets. Plus, the entire project can take just minutes depending on the size of your home. If all of that sounds great to you, then give your friends at Comfort Systems a call and book your duct fogging visit today!
Price
How much does duct fogging cost in Rock Hill?
| | |
| --- | --- |
| Pricing starts around: | $395 |
What factors affect the cost of duct fogging?
Home size: Home size can impact the time it takes to complete the duct fogging as well as the amount of disinfectant required to properly clean out all of the ducts inside the home. Because duct fogging is a fairly routine (and fast) process, the cost remains low even for larger homes.
Disinfectant quality: Disinfectant prices impact how much you'll pay for your duct fogging service. At Comfort Systems, we use an advanced disinfectant that is very safe and effective against everything from COVID-19 virus to run-of-the-mill bacteria found inside your ductwork. It costs a bit more, but it's well worth the cost.
Choice of contractor: Contractors charge different hourly rates for duct fogging services. The biggest reason for higher hourly rates is experience. But the quality of the equipment, the number of reviews, and the post-service protection a homeowner receives also play a role in that bottom-line cost.
Want a fixed-price quote for duct fogging?
Contact Comfort Systems today! Diagnostics are just $89 and include a comprehensive inspection from our NATE-certified technicians. We'll thoroughly assess the condition of your ducts and identify the areas that need cleaning. Then, we'll provide you with a fair and honest price quote, including a review of our convenient financing options.
Schedule Service
Process
Your Duct Fogging Service in Four Simple Steps
Step 1: Schedule your duct fogging

It's easy for York County homeowners to schedule service with Comfort Systems. Just call us at (803) 324-7572 or fill out our easy online form, and we'll schedule a convenient day and time for your in-home duct fogging.

Step 2: Meet your duct fogging specialist

We'll send a licensed professional to your home to inspect your ducts and provide a quote for the work. Our specialists are as friendly as they come and are trained to use their duct foggers safely and effectively. Feel free to ask any questions on your mind at this time!

Step 3: Relax while our experts seal your ducts

We rely on ULV foggers to push the disinfectant through the air ducts from the air return. The grill is removed and the system is fogged for a set time depending on the size of the home. If you have more than one return, we'll repeat the process until the job is done. We make sure all grills are refastened, all debris is cleaned up, and all equipment and tools are removed from your home. The process takes just a few minutes, and there's no need to leave the home while the fogging is taking place.

Step 4: Enjoy strong post-service protections

Comfort Systems is York County's top-rated HVAC company for good reason: we care about our customers. Some contractors simply want your business once, only to ghost you down the line when repeat labor or fixes are necessary. But not us. We're proud to offer some of the longest-lasting labor warranties in all of South Carolina.
Schedule Service
Customer Review
Comfort is a terrific company!
"Zach serviced our unit. He was awesome! He was very thorough and explained everything that he did. He was also very personable. Comfort is a terrific company!"

—Susan C. | York County, SC
See why we're rated 4.8 out of 5 stars on Google.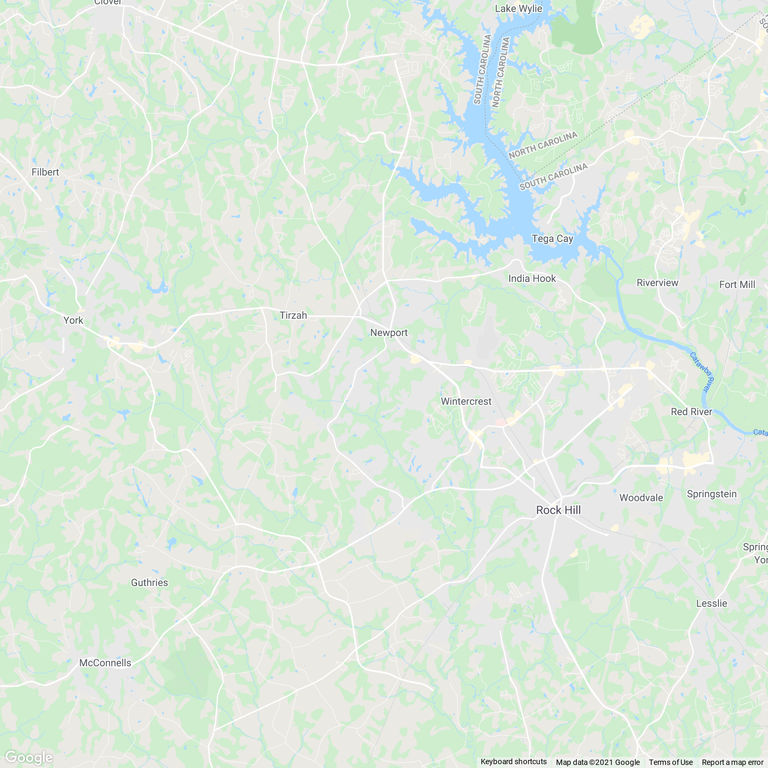 Service Area
Proudly Serving York County & the Surrounding Area
Comfort Systems of York County is headquartered in Rock Hill and assists customers in York, Chester, and Lancaster Counties as well as the greater Charlotte area.
We regularly serve the following cities and towns for HVAC repairs and replacements:

See complete service area
Need Reliable Duct Fogging in Rock Hill? Trust Comfort Systems
With over 15,000 satisfied customers and hundreds of 5-star reviews on Google, Comfort Systems of York County is the go-to HVAC company for all your home's duct fogging needs.