How To Combat Bad Air Quality In South Carolina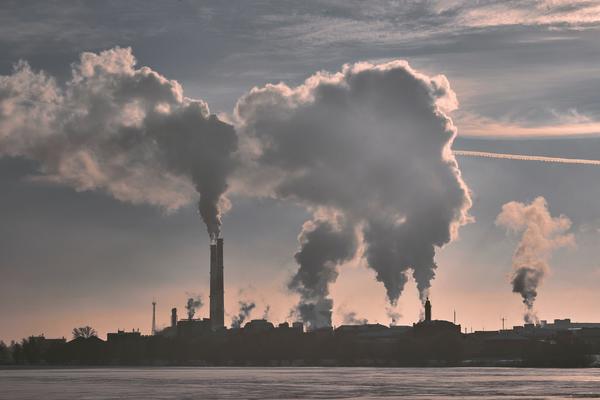 South Carolina is home to beautiful parks, golf courses, and beaches with refreshing outdoor air. Unfortunately, areas like York County have seen a decrease in air quality over the years due to traffic and power plant pollution.
To make matters worse, as modern homes become increasingly airtight, contaminants like dust, pollen, and mold can build up indoors, causing your household to breathe in potentially hazardous air.
The good news is that Comfort Systems can help. In this blog, we'll cover three ways you can combat bad air quality in South Carolina:
Want to speak to a professional air quality expert? Call Comfort Systems of York County at (803) 324-7572. Our trusted HVAC technicians will walk you through the various air quality improvement options we offer. You can also schedule a free in-home estimate directly through our website!
Schedule professional duct fogging
Professional duct fogging is one of the most effective ways to improve your home's air quality.
Over time, your home's air ducts can get coated in a thick layer of dust, hair, dirt, pet dander, pollen, and even mold in some cases. This means that as air flows through your ducts, it will pick up whatever bacteria may be present, and then circulate it throughout your home.
To prevent this from happening, it's best to schedule duct fogging with a licensed HVAC technician. Using professional-grade equipment, your technician will disperse an antibacterial mist throughout your ductwork systems, killing any harmful germs and bacteria.
At Comfort Systems, we also go above and beyond to balance the air pressure of your duct systems. With proper airflow, you'll prevent stale or stuffy air from lingering. You'll also avoid hot and cold spots for improved comfort.
Install a whole-home air purification system
You might consider installing a whole-home air purification system to stop airborne contaminants from spreading.
This is especially helpful if your household suffers from allergies, is prone to asthma, or has respiratory problems. Once installed, an air purifier will remove even the tiniest particles such as mold spores, VOCs from household cleaners, and other pathogens (including odors) from polluting your air.
For maximum comfort, many South Carolinians also choose to install a dehumidifier. When there's less moisture in the air, you'll see a decrease in mold growth and dust mites that commonly irritate allergies. You'll also enjoy a more comfortable indoor atmosphere, which can help with sleep quality in the summer months!
Keep your home well-ventilated
One of the most simple (and free) methods of combating poor air quality is by opening your windows and doors.
Even if it's just for a few minutes, letting in fresh air will help musty air naturally escape. The added circulation of air will also help balance humidity, reducing condensation and potential mold growth.
Your HVAC system will thank you. With the increase of fresh air flow, your heating and cooling systems will be able to increase the outdoor ventilation rate, allowing more contaminated or stale air to exit your home.
Want a fixed-price quote for an air filtration system or duct fogging? Contact Comfort Systems of York County
Call our office today and enjoy fast, honest, and convenient service from the most trusted HVAC name in York County: (803) 324-7572. Whether you're looking for a whole-home humidifier, duct fogging, or air purification system, our friendly air quality experts will provide upfront, fixed-price quotes that fit within your needs and budget.