Heat Pump Repair in Rock Hill, SC
Heat Pump Repairs Trusted by Rock Hill Residents Since 1965
Tired of those big-name HVAC brands treating you like just another heat pump repair on their to-do list? It's high time you call the pros at Comfort Systems of York County. Nobody combines experience and customer service like our HVAC techs. By the end of your visit, we guarantee we'll have earned your business for life.
Repairing all brands and models
Convenient same-day service
Available 24/7 for emergencies
Service Overview
Need a heat pump repair in Rock Hill? You've come to the right place.
Comfort Systems of York County has been repairing heat pumps with the utmost care and quality for over 55 years. Not only do we promise same-day repairs on all heat pump brands and models, we also strive to deliver more value in the form of longer-lasting warranties, better-trained technicians, and extended service hours for all repairs, including having a technician on call 24/7 for emergencies.
You can take our word for it, or you can take the word of our hundreds of satisfied customers. We know what makes a great heat pump repair because we've been making them since 1965.
Price
How much does a heat pump repair cost in Rock Hill?
Low

$185

Our Average

$295

High

$625+
What factors affect the cost of a heat pump repair?
Replacement parts: A damaged or aging part is a leading cause of heat pump issues in York County. But we won't know for certain whether a replacement part is necessary until we assess the system. At Comfort Systems, we try to repair the part before suggesting a new one in order to save our customers as much money as possible on the repair.
Warranty status: Your heat pump may be protected by a part warranty, a labor warranty, or both. These warranties protect homeowners from paying out of pocket for repairs, so they're a good thing to have around! Not sure if you're protected? Don't worry. We can find out for you.
Choice of contractor: Heat pump repairs vary in cost based on a contractor's skill and years in business, among other things. And while it may be tempting to choose the company offering the most affordable service, it usually comes back to bite you at the end of the day. A licensed contractor like the ones you'll find at Comfort Systems is almost always the better choice and will ensure you get an excellent repair at the best value.
A fixed-price quote is just a phone call away
Comfort Systems of York County will give you an upfront, fixed-price quote for your heat pump repair for just $89 (or $69 for Comfort Club Members!) Call our office today and enjoy fast, honest, and convenient service from the most trusted HVAC name in York County.
Schedule service
Process
Your Heat Pump Repair in Four Simple Steps
Step 1: Book your visit with Comfort Systems

Ready to schedule service? You've got two convenient ways of doing so. Simply give us a call at (803) 324-7572 or use our easy online scheduling form. We'll have an expert out as early as the same day you call to diagnose your heat pump issue and share repair-related options.

Step 2: Get a no-obligation fixed-price quote for the work

One of our friendly licensed professionals will notify you on the day of your scheduled service visit to let you know they're on their way. Once they've arrived, they'll introduce themselves and get right to work on your heat pump diagnostic. We leave nothing to chance during these visits and will strive not only to identify the repair issue, but give you multiple options for its resolution.

Step 3: Relax while our experts get to work on your repair

After you've selected a repair option that's best for you, we'll immediately get to work on the repair. One of the conveniences of calling Comfort Systems is that most of our repairs are finished in the same visit as the diagnostic, so you rarely have to schedule a return visit. In addition, we take extra steps to protect your home by laying down drop cloths, wearing shoe covers, and thoroughly cleaning our work site before we leave.

Step 4: Enjoy longer post-service protection

Comfort Systems protects our customers both during and after their service visit. In fact, our extended warranty options protect homeowners for up to a year after their repair! In addition to that, we're always responsive when our customers have an issue. So don't hesitate to call us if something comes up, and we'll work hard to find a resolution that meets your expectations.
Schedule service
Customer Review
I highly recommend them!
"Hands down the best heating and cooling company in York county! This is the second time I've used this company and each time, I've been extremely pleased. Jordan was here within 30mins, and within 20 minutes, he diagnosed the problem and has me up and running! I highly recommend them!"

—Miss R. | York County, SC
See why we're rated 4.8 out of 5 stars on Google.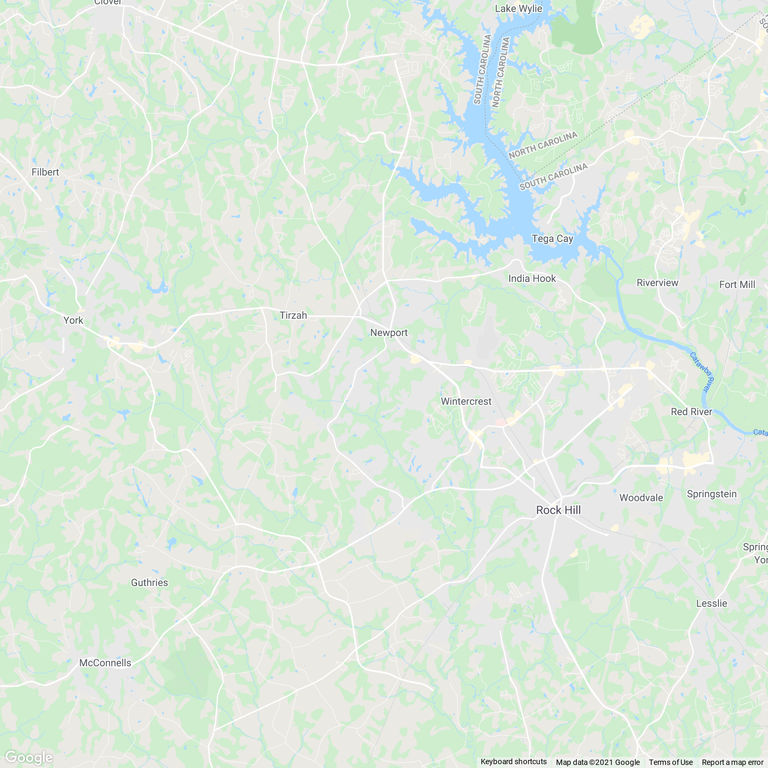 Service Area
Proudly Serving York County & the Surrounding Area
Comfort Systems of York County is headquartered in Rock Hill and assists customers in York, Chester, and Lancaster Counties as well as the greater Charlotte area.
We regularly serve the following cities and towns for HVAC repairs and replacements:

See complete service area
Schedule Your Heat Pump Repair Visit Today
With over 15,000 satisfied customers and hundreds of 5-star reviews on Google, Comfort Systems of York County is the go-to HVAC company for all your heat pump repair needs.