AC Repair in Rock Hill, SC
AC Repairs Trusted by Rock Hill Residents Since 1965
Tired of those big-name HVAC brands giving you low-quality repairs for premium prices? If so, call Comfort Systems of York County for your next AC repair. We put our customers first from start to finish for every job no matter how big or small. By the end of your visit, we guarantee we'll have earned your business for life.
Repairing all brands and models
Convenient same-day service
Available 24/7 for emergencies
Service Overview
Need an AC repair in Rock Hill? You've come to the right place.
The NATE-certified professionals at Comfort Systems of York County take nothing to chance when it comes to your AC repair. We stock our trucks with the most common replacement parts to ensure convenient same-day service. We train our techs to make repairs on every AC brand and model. And above all, we respect your budget by sharing multiple repair options with you whenever possible.
You can take our word for it, or you can take the word of our hundreds of satisfied customers. We know what makes a great AC repair because we've been making them since 1965.
Price
How much does an AC repair cost in Rock Hill?
Low

$150

Our Average

$275

High

$600+
What factors affect the cost of an AC repair?
Replacement parts: Aging or damaged parts are one of the leading causes of AC repairs. In some cases, our experts can repair them. In others, a replacement may be necessary. When possible, we'll let you decide which is best based on your budget.
Warranty status: A typical AC system has two warranties: a manufacturer's warranty covering parts, and a labor warranty covering an installer's labor. If you have both, it can save you a lot of money on your repair. Not sure whether you're protected? An expert from Comfort Systems can help you find out during your diagnostic.
Choice of contractor: Contractor rates vary across the board. And while you may be tempted to choose the most affordable contractor, we recommend going with the one who will offer you the most value. At Comfort Systems, we provide unmatched value by giving our customers access to licensed technicians, longer-lasting warranties, and more responsive customer service.
A fixed-price quote is just a phone call away
Comfort Systems of York County will give you an upfront, fixed-price quote for your AC repair for just $89 (or $69 for Comfort Club Members!) Call our office today and enjoy fast, honest, and convenient service from the most trusted HVAC name in York County.
Schedule service
Process
Your AC Repair in Four Simple Steps
Step 1: Book your visit with Comfort Systems

Ready to schedule service? You've got two convenient ways of doing so. Simply give us a call at (803) 324-7572 or use our easy online scheduling form. We'll have an expert out as early as the same day you call to diagnose your AC issue and share repair-related options.

Step 2: Get a no-obligation fixed-price quote for the work

Once your technician has arrived and introduced themselves, they'll ask to see your system to get a better idea of what's going on. A diagnostic from Comfort Systems is a top-to-bottom assessment of your AC that leaves nothing to chance. Once we've identified the issue, we'll share our findings and (whenever possible) give you more than one option to fix your AC.

Step 3: Relax while our experts get to work on your repair

After you've selected a repair option and signed off on a fixed-price quote, we'll get right to work on the repair. Most repair visits do not need to be rescheduled because we have the parts on hand in our trucks to resolve most issues. As soon as the issue has been resolved, we'll thoroughly test our work to guarantee the system's integrity.

Step 4: Enjoy longer post-service protection

Comfort Systems of York County goes above and beyond to protect our customers from issues that may appear during or after the repair. That's why we send only licensed and insured experts to our customer's homes, and keep that protection going strong after we've left by offering some of the longest-lasting labor warranties in the state.
Schedule service
Customer Review
They saved me so much time and everyone was so friendly...
"Had another company come over and "gently" check my AC Unit. That company quoted me $3000 to fix my unit. I called Comfort Systems this morning at 8 AM and they had Jordan over by 10 AM to give me a FREE second opinion! He checked everything out and had everything fixed and running in less than an hour. The great thing is it was only $400! They saved me so much time and everyone was so friendly. I will always call Comfort Systems for my AC needs. Thank you to Jordan and everyone at Comfort Systems of York County!"

—Dalton C. | York County, SC
See why we're rated 4.8 out of 5 stars on Google.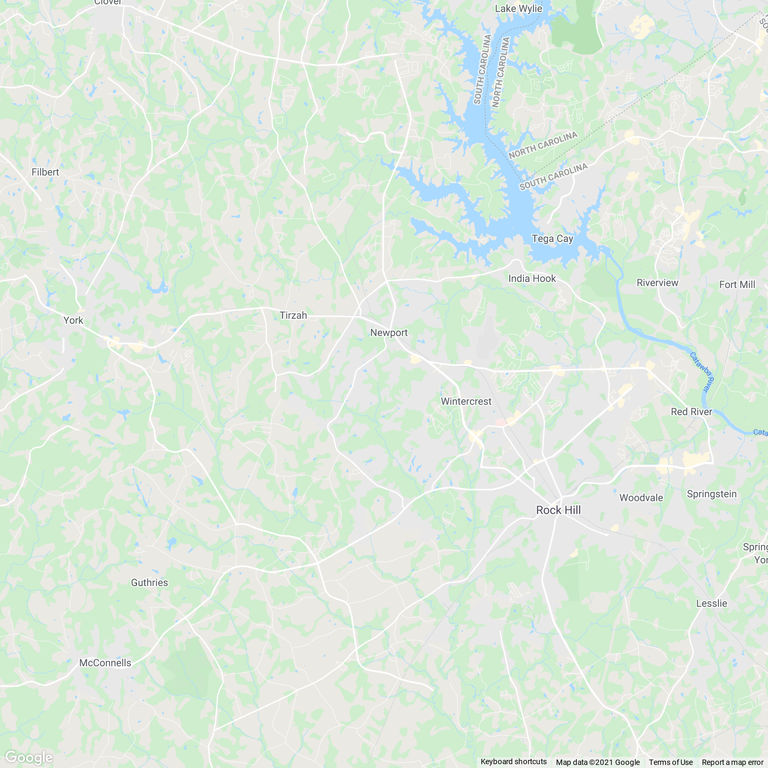 Service Area
Proudly Serving York County & the Surrounding Area
Comfort Systems of York County is headquartered in Rock Hill and assists customers in York, Chester, and Lancaster Counties as well as the greater Charlotte area.
We regularly serve the following cities and towns for HVAC repairs and replacements:

See complete service area
Schedule Your AC Repair Visit Today
With over 15,000 satisfied customers and hundreds of 5-star reviews on Google, Comfort Systems of York County is the go-to HVAC company for all your AC repair needs.