What Is Heating System Maintenance And Why Do I Need It?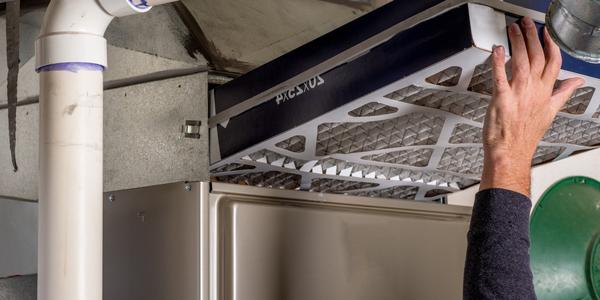 If you've never had heating system maintenance but you've seen advertisements for it, you might be wondering, "why do I need it?"
Great question!
Among other benefits, heating system maintenance can help you:
Below we'll take a look at what goes into annual heating service, including how to avoid paying for low-quality system tune-ups.
Want to schedule heating maintenance with trusted professionals? Contact Comfort Systems of York County today: (803) 324-7572. Our HVAC pros are trained to service all makes and models. Plus, we offer convenient same-day service, upfront prices, and have verified reviews from hundreds of satisfied customers.
Lower your energy bills
If you're looking for ways to lower your monthly energy bills, professional heating maintenance will definitely help.
Just like a car, your heating equipment needs air filter changes, proper lubrication, and parts updating in order to operate safely and efficiently. If you fail to address these crucial maintenance needs, it puts strain on your system— causing it to run longer and therefore increase utility costs.
The good news is that heating maintenance can remedy this. Whether you have a furnace, heat pump, boiler, or other type of heater, a professional cleaning and inspection will help optimize system performance and efficiency. And when it doesn't draw as much power to heat your home, you'll enjoy lower energy bills.
Reduce surprise breakdowns
No one likes surprise home repairs, so if you're looking to reduce heating system breakdowns, it pays to invest in professional maintenance.
During your maintenance visit, an experienced HVAC pro will be able to look behind the scenes of your heating equipment. If they catch a worn or damaged part, you'll have time to replace it before it causes a surprise breakdown.
Even better, annual maintenance keeps your manufacturer's warranty valid. So if you happen to need a repair, you'll limit your out-of-pocket expenses.
Extend the life of your HVAC system
Most heating systems can last anywhere from 10 to 20 years— but only when well maintained. So to extend the lifespan of yours for as long as possible, maintenance is crucial.
A clogged air filter, for example, can wreak havoc on your HVAC system. When there's blocked airflow for too long, your heater will go into overdrive, leading to a full system breakdown that may not be fixable.
Similarly, you could have frayed wires, a cracked heat exchanger, or any number of dangerous problems that could cause your heating system to fail— for good.
To avoid these worst case scenarios, it pays to let a technician make minor repairs instead of replacing your system altogether.
Increase your home's comfort
Last but not least, heating system maintenance can improve your home's comfort.
When your system is operating at peak efficiency, it will help you avoid "hot spots" (where certain areas are warmer than others) by heating your home more effectively. You'll also enjoy maximum warmth for greater enjoyment during the colder months.
And because your comfort is such a priority, we recommend only scheduling maintenance with a trusted HVAC contractor. Not all tune-ups are the same, so to help you avoid paying for a low-quality tune-up (or worse, a scam), look for a company that provides:
Upfront and honest pricing
A guaranteed checklist of items to be completed
Proven history of satisfied customers
10+ years of experience
Licensing and insurance
Looking for honest and reliable heating maintenance? Comfort Systems has you covered.
At Comfort Systems, we provide one of the most comprehensive HVAC tune-ups in the state of South Carolina. For just $129, we'll send an expert technician to perform a thorough tune-up of your furnace or heat pump system (regardless of brand, model, age, or condition!). After cleaning and optimizing your system, we'll share honest repair recommendations to help you save on energy costs and avoid major fixes in the future.
To book a same-day appointment, call our friendly customer service team at (803) 324-7572. You can also book directly through our website!