How Much Does Heat Pump Installation Cost in Rock Hill?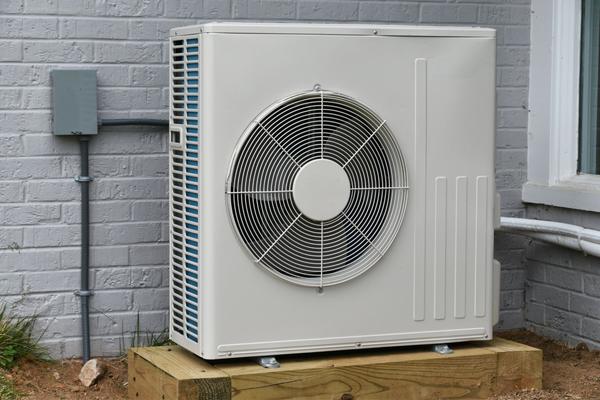 If you're interested in installing a heat pump, you're making a good choice. Not only are heat pumps relatively low maintenance, but they can also improve your air quality. And, as an added perk, they reduce energy costs over time.
Of course, before you take the plunge and buy a new device, it's important to consider the question: what's the cost of a heat pump installation in Rock Hill? The answer depends on the following factors:
By the end of this blog, you'll have a comprehensive overview of the costs involved in heat pump installations.
Are you looking for heating services in Rock Hill?
Call Comfort Systems of York County at (803) 324-7572 or schedule a free in-home estimate on our website. When you partner with us, you can expect quality workmanship, honest prices, and a 100% satisfaction guarantee on every job.
Heat Pump's Size
The first element to consider is the heat pump's size. This is not the actual physical size of the appliance itself; instead, it refers to the tonnage or the amount of heat per hour that the pump extracts from your home. The more the tonnage is, the higher the upfront costs will be. Generally, you'll need about 1 ton (or 12,000 BTUs) for every 1,000 square feet.
While larger heat pumps have higher heating and cooling capacities, this doesn't necessarily mean they suit your home. An oversized heat pumpis likelier to short cycle (or turn on and off at random times), damaging your system and increasing energy costs. You also don't want a heat pump that's too small — undersized heat pumpswill need to work extra hard to meet your demands, ultimately driving up costs. To determine the right heat pump size, you must take the following factors into account:
Square footage and height of your home
Number of rooms and windows
Amount of insulation
Flooring type
Our team has over 50 years of experience connecting homeowners to the best products for their needs. After examining your home, we can help you find the right-sized head pump, resulting in lower costs, fewer repairs, and higher-quality heating.
Heat Pump's Efficiency or SEER Rating
Along with the size, it's important to consider the heat pump's efficiency. This refers to how much electricity the heat pump needs to do its job. High-efficiency pumps will require less electricity, leading to lower long-term costs and fewer maintenance and repair needs.To determine efficiency, check the following ratings:
Seasonal Energy Efficiency Ratio (SEER): Measures cooling efficiency
Heating Seasonal Performance Factor (HSPF): Measures heating efficiency
The higher the rating is, the more efficient the heating and cooling will be. SEER ratings typically range from 13 to 20+, while HSPF ratings range from 7.7 to 10+. In the South Carolina region, you should aim for a SEER rating of at least 14 and an HSPF rating of at least 8.
Additional Comfort Features You Want
When installing a heat pump, you may have the option to incorporate add-ons that improve your overall system. Common add-ons include the following:
Smart thermostats: With a smart thermostat, you can control your temperature settings through a mobile device or set them on an automatic schedule.
Variable-speed blowers: Traditional heat pumps use fixed-speed blower motors that work at full capacity. Variable-speed blowers, on the other hand, adjust airflow, ensuring you don't use more power than you need.
Scroll compressors: The compressor plays a key role in removing heat from your home. Traditional heat pumps use piston compressors and operate at one speed. Meanwhile, scroll compressors use fewer parts and adjust speed to reduce energy costs.
Although add-ons may increase your upfront costs, they can help save money by boosting energy efficiency.
Any Necessary Electrical Work
Like many appliances, heat pumps are powered by electricity. The most common type of heat pump is an air-source pump, which absorbs heat from outdoors during the winter and releases heat outside during the summer. Generally, these heat pumps need a minimum 240-volt, 30-amp circuit; larger systems may require more power.
Depending on your home's electrical system, you might need modifications to support the new heat pump (which can add to installation costs). Before installations, we always check your electrical work to ensure it's sufficient. You can also count on us to give you honest, expert recommendations regarding necessary adjustments.
Possible Ductwork Modifications Needed
In addition to electrical work, you may need to undergo some ductwork modifications before enjoying your new heat pump. If there are issues with your ductwork, you can lose many of the energy efficiency benefits of heat pumps. For example, leaky ductwork allows hot and cool air to escape the home, leaving you uncomfortable and increasing energy costs. Our team may recommend these renovations if your ductwork meets the following conditions:
Clogged with dirt and debris
Lacks insulation
Incorrectly sized
Improperly installed
Has leaks
In addition to improving energy efficiency, ductwork modifications can boost air quality and comfort, making them well worth the extra cost. And, thanks to our 1-year No-Lemons guarantee and extended labor warranties, you can rest assured you're protected after the installation is complete.
Looking for a New Heat Pump? Contact Comfort Systems of York County
Since 1955, we've been York County's choice for honest advice, upfront pricing, and 5-star quality HVAC installations, repairs, and maintenance. To get a fixed-price quote on a new heating and cooling installation, call (803) 324-7572 or book a free in-home estimate directly through our website. We'll review your home's size, layout, and energy requirements and then provide multiple system options best suited to your needs and budget.