How Much Does Duct Repair Cost in York County?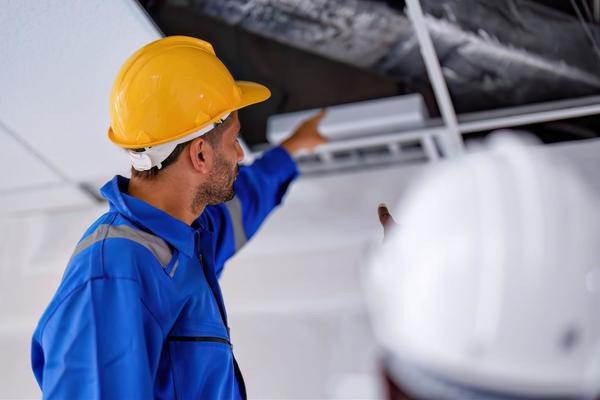 Your HVAC ducts work hard to supply your home with warm air in winter and cool air in summer. Over time, they may develop cracks, holes, or leaks that allow conditioned air to escape to crawl spaces or the attic. This not only wastes energy but also puts strain on your entire HVAC system. As a result, you'll endure higher energy bills or, worse, breakdowns and repairs.
It's not something you may think about often, but if you happen to need duct repairs, your first thought is probably, "How much do duct repairs cost in York County?" The process generally takes around four hours and the average duct repair costs average about $800. However, several key factors will play into your final costs, including:
Keep reading to learn more about duct repairs in South Carolina. By the end, you'll have a clearer understanding of the costs involved and how to find a trusted contractor.
Want a fixed-price quote for duct repairs in York County?
Call Comfort Systems of York County at (803) 324-7572 or click below to request an appointment online. For just $89, we'll send one of our NATE-certified technicians to your home for a comprehensive duct repair diagnostic. When finished, we'll review the extent of duct repairs needed, including an upfront and fixed-price estimate. We value good old-fashioned service, so you can expect honesty and integrity from start to finish!
Severity of Repairs
The extent of ductwork damage will heavily determine how much you pay for repairs. A more severe and time-consuming repair will cost more than a quick, routine fix. To better understand how serious your ductwork problems are, keep an eye out for costly signs of trouble. These include:
Collapsed air ducts
A buildup of toxic mold colonies
Dead animals seeking refuge inside ducts
A decline in quality due to old age
It's also highly recommended to call an experienced HVAC professional if you've noticed any of these signs in your home. A trusted contractor will carefully examine your air ducts and measure the degree of damage. This will give you a clearer idea of how much work needs to be done and the expected cost.
Accessibility
The location of your air ducts will also influence the overall repair cost. In some homes, the ductwork is placed in readily accessible areas, such as the basement or attic. These spots are easy for our technicians to access, and they can begin the repair without any unnecessary delay. However, the repair will take longer than usual if your ducts are located in a tight crawl space or another tough-to-reach spot. This may subsequently result in a higher cost.
Structural Modifications
If your ductwork has suffered from particularly bad damage, a technician might need to make structural changes to your home to accommodate the repairs. This is often the case in older homes that aren't designed to support newer ductwork. In addition, a new air duct installation may need to be placed in a different part of your home, which can directly affect the structure of that part of your living space. These changes will require more work on the part of your technician, which may increase your duct repair costs.
Ducting Materials
There are various types of materials that can be used during duct repair. Some of the most common ducting materials include heavy aluminum, fiberglass, and galvanized steel. Many air ducts are also made with a combination of materials to boost their strength and durability. The types of materials that your contractor will choose for your new ducts may have an impact on the cost of the repair. If you need stronger and more expensive materials to improve the efficiency of your ductwork, this may raise the cost of service.
The Contractor You Hire
When it comes time to call for a professional duct repair, you want to ensure you get in touch with a contractor you can rely on. Contractors have varying knowledge, skills, and experience, which will significantly impact the final result. The type of pro you hire will also directly influence the final cost of your air duct repair. Generally speaking, contractors with many years of experience charge more than those less experienced in their field. It's ultimately up to you to decide how much you're comfortable spending and what skill level you're looking for.
If you need a trusted expert who will get the job done promptly and professionally, don't hesitate to schedule service with Comfort Systems. Since 1965, we've taken pride in being York County's most trusted name in the HVAC industry. Our highly skilled contractors bring honesty and respect to every job, whether it's routine furnace maintenance or a more complicated duct repair. You can also expect 100% satisfaction guaranteed every time you work with us.
For trustworthy duct repairs done right, call Comfort Systems Today!
Our ductwork repair diagnostics are just $89 and include a comprehensive review of your unique home's ductwork. When finished, we'll review the severity of repairs and the most cost-effective solutions. You can ask questions, share your budget, and relax knowing our technicians are there to provide honest advice in your best interest only. Backed by glowing 5-star reviews and a guarantee of 100% satisfaction, we're proud to be York County's top choice for duct repairs done right!